Can. Grand Champion Woodbend's Irish Debut
Something new at Woodbend !
For years I had admired my friend's Soft Coated Wheaten Terriers and the more time I spent with them the more I knew I had to have one.
I was set on a female with the stunning Irish coat.
After a 7 year wait in the summer of 2015 Garshangan Kennels had a girl for me she would become Garshangan's Keela at Woodbend
In 2017 I produced my first homebred Champion
Can. Ch. Woodbend's Irish Debut aka Bella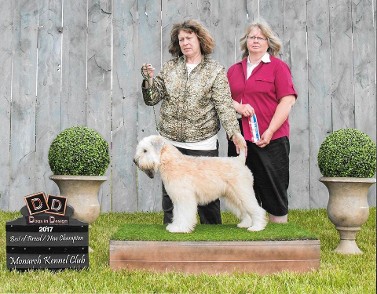 This is going to be fun !
Our girl Pepper aka
Woodbends Scotch Bonet